Forte was substantially supported and made possible by the generous support of the Göhde Foundation. Executive Producer of the film is Roland Göhde from the Göhde Foundation.
Story
Forte is an ensemble cast documentary, directed by David Donnelly (Maestro, 2015), that challenges the popular and perhaps somewhat outdated notions of success in classical music through a fast-pace narrative of three female artists. A young Norwegian violinist on the brink of stardom, a former Russian-born prodigy reinventing her career in the US as she brings music back into schools in underprivileged communities, and a first-generation American from Argentina, whose creative process of composing a film soundtrack is documented and exposed in an unprecedented way. Three different stories, backgrounds, and personalities. One thing in common: strength.
Cast
The film stars Tatiana Berman, Lucía Caruso, and Eldbjørg Hemsing.  It also features appearances from some of the recognizable names in classical music including Oscar® Academy Awards Winner Tan Dun, Paavo Järvi and JoAnn Falletta.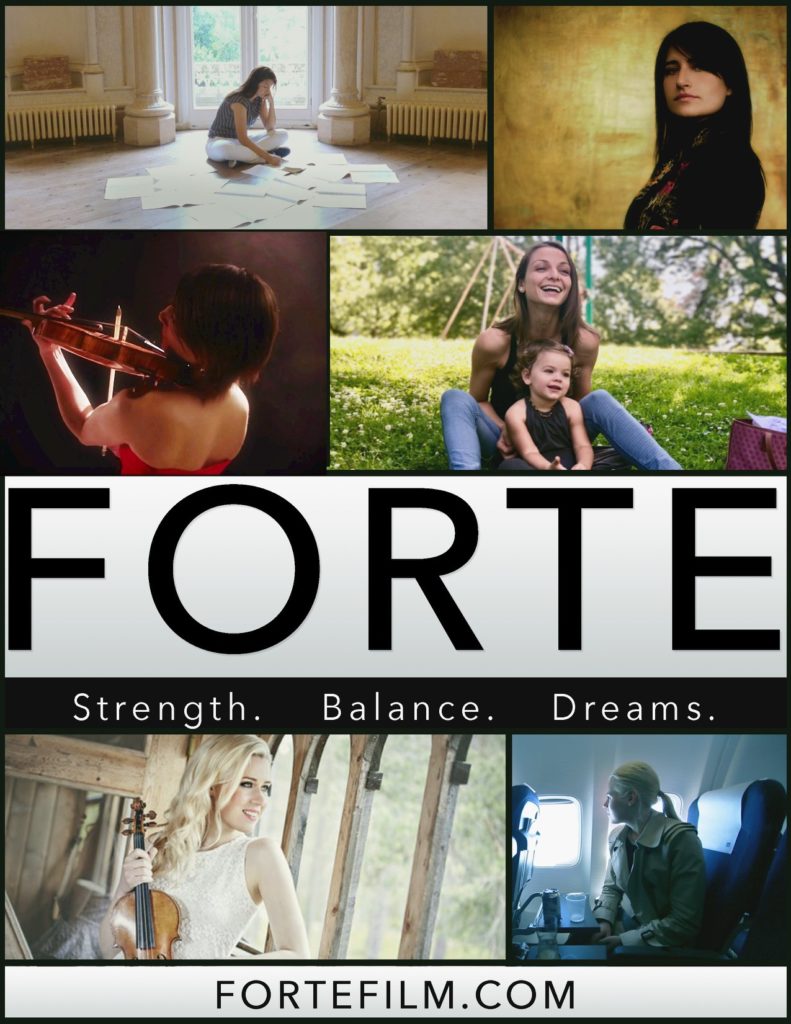 Direction/Production
Forte is written and directed by David Donnelly, founder of Culture Monster and director of the acclaimed, international hit documentary Maestro.  It is produced by David Donnelly and Anastasia Boudanoque, founder of Primavera Consulting.  Executive Producer is Roland Göhde of the Göhde Foundation.
Premiere
Forte Avant Premiere took place on the 25th of January, 2019 at the Consulate General of Argentina in New York city. Forte is currently is preparing for a limited, international broadcast release in the fall of 2019.
Screening Opportunities
Currently a select number of private preview screenings are booked.  Contact us for more information if you are interested in hosting a screening of the film before its official release.  Confirmed screenings include Elbphilharmonie Hamburg [shifted due to Covid-19], Dallas Symphony Orchestra, Women in Classical Music Symposium and the League of American Orchestras conference in Nashville.
Filming Locations
Sintra, Portugal; Cincinnati, Ohio; Paris, France; London, England; New York, New York; Rhinecliff, NY; Mendoza, Argentina; Aurdal/Oslo, Norway; Milan, Italy; Berlin, Germany; St. Petersburg and Moscow, Russia.
Production
Production Partner: Constella Productions, Culture Monster, Primavera Consulting
This film was made possible with the generous support of the Göhde Foundation, Sorel Organization and Dextra Musica Foundation.